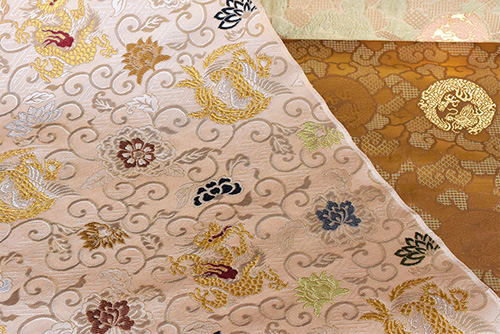 About Kyoto Craftsmanship
Gold brocade is a fabric traditionally used for the ceremonial robes and other accoutrements of Shinto priests and Buddhist monks. Here at Kyoto Craftsmanship we fashion it into various interior goods, such as hanging scrolls, tapestries, sofa and seating cushions, that are suitable for private homes, hotels and traditional ryokans alike. Our products are a rare combination of coziness and dignity, and enable a new way of decorating spaces.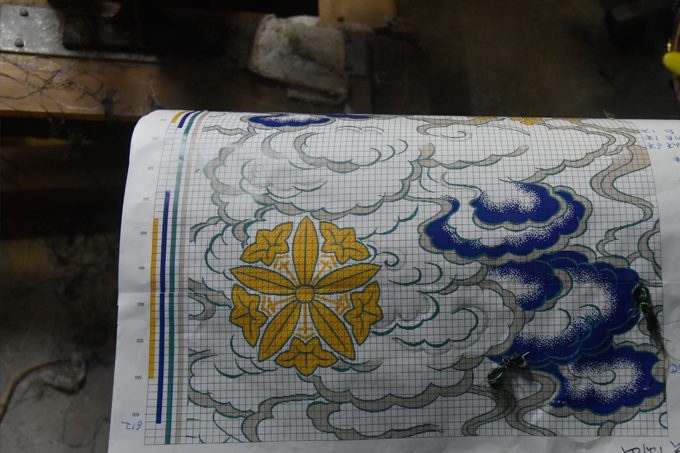 STEP1
Planning and fabrication process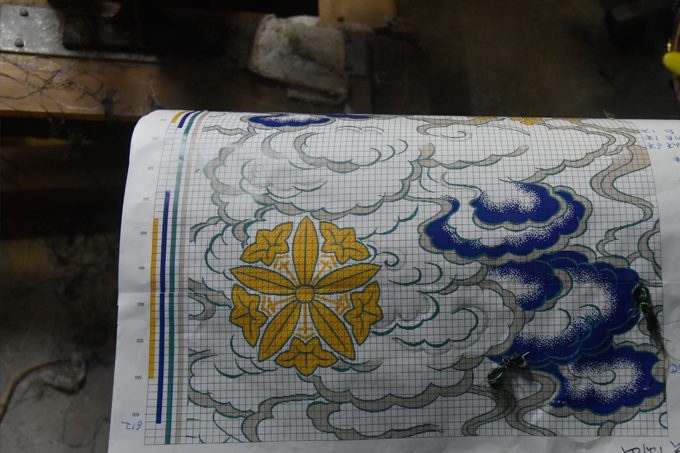 Based on a drawing drafted by the designer, a pattern design which acts as the blueprint for the entire fabric is made.
Following that, work instructions on how each artisan should use the loom are drafted for everybody involved.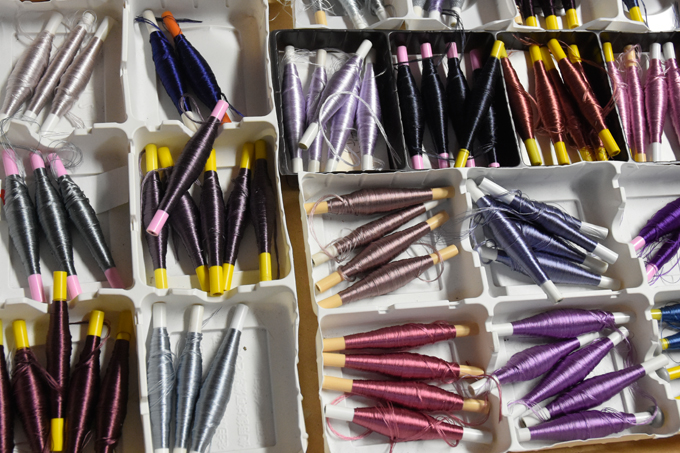 STEP2
Preparation of raw materials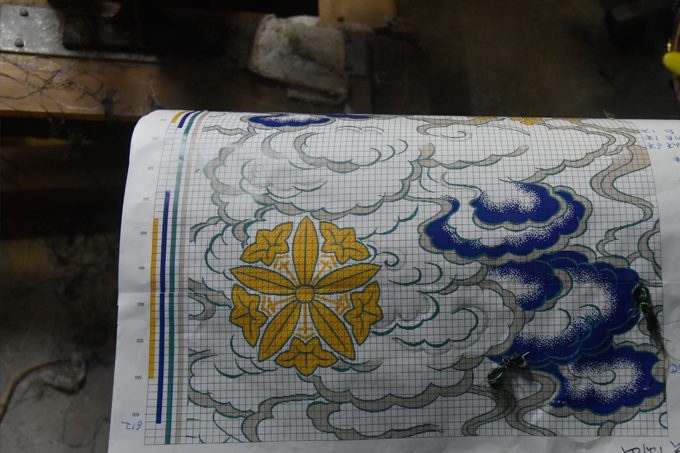 In order to make a fabric, the right kinds of threads must be prepared and dyed the right color, and the gold thread and gold leaf must each be made by hand. After that is done, the artisan in charge completes all the other preparations and sets up the loom by attaching the transverse and longitudinal threads in place.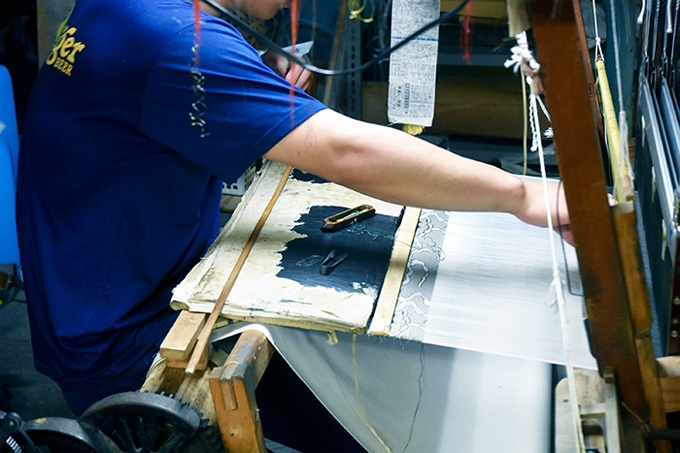 STEP3
Preparation of the loom and the weaving process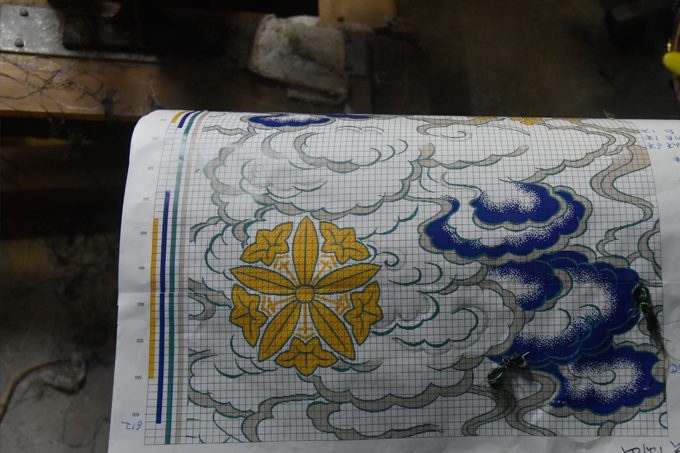 The artisan sets up the heddle that raises and lowers the longitudinal threads. Reeds, shuttles and other necessary articles are also prepared.
The actual weaving process can either be conducted by an artisan on a hand loom, or done on a power loom. The transverse and longitudinal strings set up during the preparation phase are strung on the machine, and the transverse strings are passed to and fro between the alternately raised and lowered longitudinal strings to create the textile weave (pattern) specified in the design drawing.
Company
Quality products crafted with robust techniques
that have been passed down from generation to generation.
Katota Textile Company, the moving force behind Kyoto Craftsmanship, was founded in 1882 in Nishijin, Kyoto. The company has an over 130-year-long history of handling gold brocade, with applications ranging from Buddhist and Shinto ceremonial items, such as altar cloths and hanging screens, to clothing items worn by Shinto priests and Buddhist monks for ceremonial occasions.